An Oxford walk, March 2010
It was a bright morning, so I decided to take a walk through the town with my camera.
I live a few blocks from the church of St Thomas the Martyr, famous for its role as one of the churches at the forefront of the Oxford Movement in the mid-1800s.  I wrote an essay last year titled "Ango-Catholicism in St Thomas's Parish" which detailed especially the ritualistic contributions of the vicar Thomas Chamberlain to the Tractarian movement. It's a wonderful old church originally built by the monks at Osney Abbey for the people outside of the abbey gates. Now the abbey is gone, but St Thomas's continues on, and even today the church is especially known as a "High Church". As I passed through the churchyard I admired the old clock on the tower.
In the gable above the porch door is a plaque, sundial and coat of arms of Robert Burton, who was vicar of the church in the early 1600s. He was famous for his book "The Anatomy of Melancholy".
Here is a wonderful portrait of him from the hall at Brasenose College, I hope to take my own photograph sometime, I think (surprisingly, considering…) that he looks incredibly fun.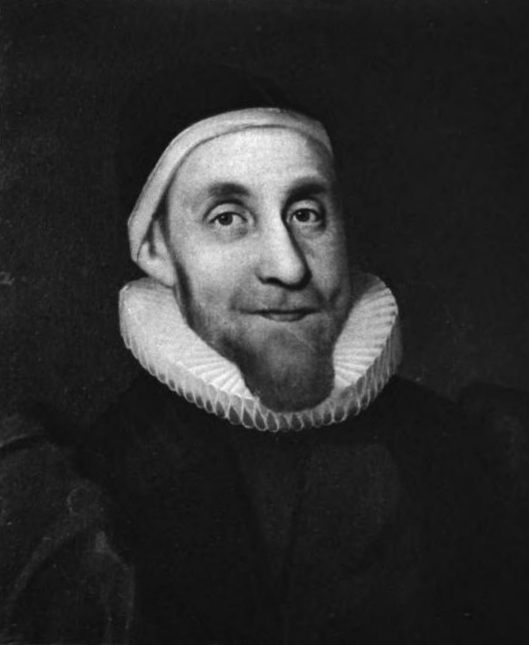 The coat of arms and sundial:
This 13th-century priest's door in the south wall is one of the oldest in Oxford, with original medieval metalwork.
The graveyard was full of snowdrops and crocuses.
Just outside of the church is an archway which is all that remains of the buildings of The Community of St Thomas Martyr, a sisterhood that was founded by Chamberlain in the 1880s, but closed in the 1950s.
Walking into town, I passed the gate to what was until a few years ago the  yard of the Lion Brewery, now closed. There are no more breweries in Oxford, which I find really sad, especially considering that it was once a one of the great trades in the town.
These are ornaments on the Oxford Union building:
This is a small statue of St Michael, a guardian in a nook on St Michael Street.
A wonderful old building on Cornmarket Street:
Some details from college buildings:
A statue and some crocuses at the church of St Mary Magdalen.
Magdalen College:
er]
The beautiful gardens at Magdalen College:
The last stop on the walk was Christ Church College. This is the Cathedral at Oxford, it was established at the Priory of St Frideswide just after the dissolution by Henry VIII when he closed Osney Abbey and moved the new bishopric here. Inside there is a beautiful shrine to St Frideswide, the Anglo-Saxon patron of Oxford, here some candles are lit beside the shrine.
Additional images from the cathedral:
Finally, this stained-glass of St Michael and the Host of Anglels, probably my favourite stained-glass in Oxford.  Beautiful.
See the entire gallery of today's images here: http://www.robertmealing.com/photography/recent-photographs/oxford-early-march-2010/